We were just delighted to see so many wonderful entries this month.
So many lovely projects you all created, wow!
We are excited to share the random winner and our choices for the top three.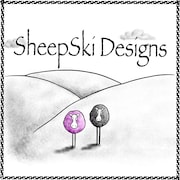 e be sure to drop by there awesome store on Etsy.
Here's the Winner Badge of the Month
Winner
# 18 KT F it Kit
Please contact (Claudia) cafeprosaeartes@gmail.com with your email address. Please grab the Winner Badge to share on your blog and thanks so much for joining our challenge this month. We look forward to seeing more creations from you and all the other participants
Why were there more than the number of entries drawn?
if you use a sponsors image, you get an extra entry. Your entry bonus number is added to the END of the list. For example if there are 10 entries. You are card #1 who used a sponsor's image. Your drawing numbers are #1 and #11;
------------------------------------------------------
Now for the Top 3 creations as selected by the Design Team Members, in no special order.
Please click their names in order to check out their blogs to get more info on their creations.
Here's Your Winner's Badge
We hope you will join us in the next challenge
with our next fabulous Sponsor and a special prize!